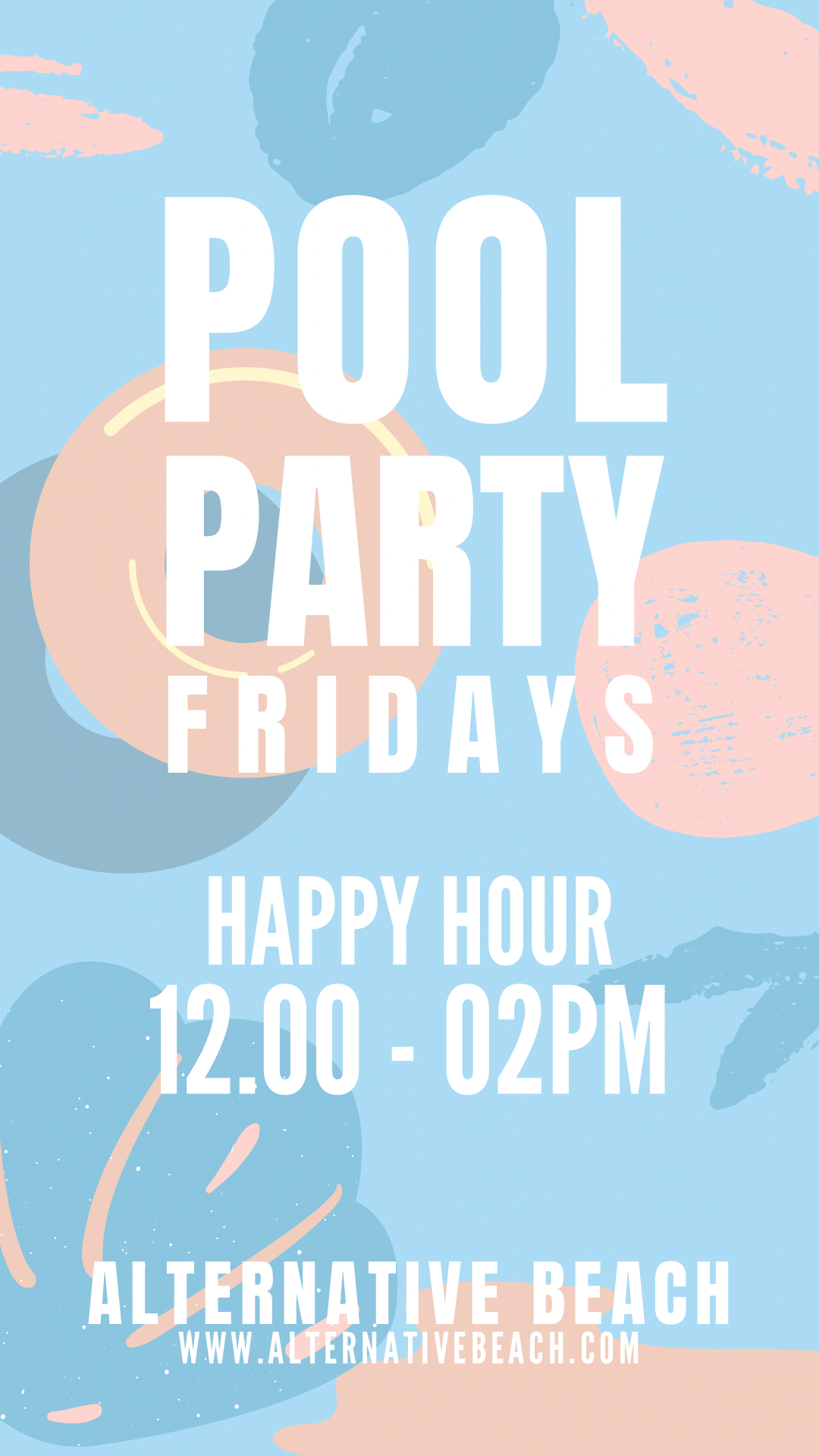 FRIDAY POOL PARTY
We ALWAYS go BIGGER & BETTER each week…
Complimentary welcome drinks and shots will be making their way around the party until 3PM, plus Happy Hour from 12PM – 2PM along with a bunch of other special drinks throughout the day! We have local and international DJ's bringing all the good vibes.
Have a group of people/want to make a guest list? Message us for an EXTRA EXTRA special group package (trust us it's worth it!)
SEE YOU THEREEEE!!!