With its ancient temples, secret beaches and fantastic scenery there is more to southern Bali than just Canggu.
I know, I know, once you have spent a few days soaking up the sun on one of Canggu's famous surf beaches, or wandering its streets, dipping in and out of cafes and amazing spas, it can be hard to imagine going any where else on the island, but trust me, the rest of this area is well worth exploring.
Bali's Bukit peninsula, the southern most tip of the island, first became popular amongst surfers in the 1970s and, in recent years, has gained a well earned reputation amongst travellers of all kinds as a laidback holiday spot.
Where to Stay
Jimbaran
Once a small fishing village, this is now a a pretty sizeable town that lies in the northern most part of the Bukit Peninsula.
There is a stunning bay with a huge beach, that gets pretty popular with both locals and tourists, especially around sunset – hire a deck chair and kick back with a Bintang, watching the fishing vessels, you really can't beat it!
This is also a good place to stay if you do plan on spending some time in Seminyak or Canggu as they are only about 30 – 60 mins drive away (depending on traffic).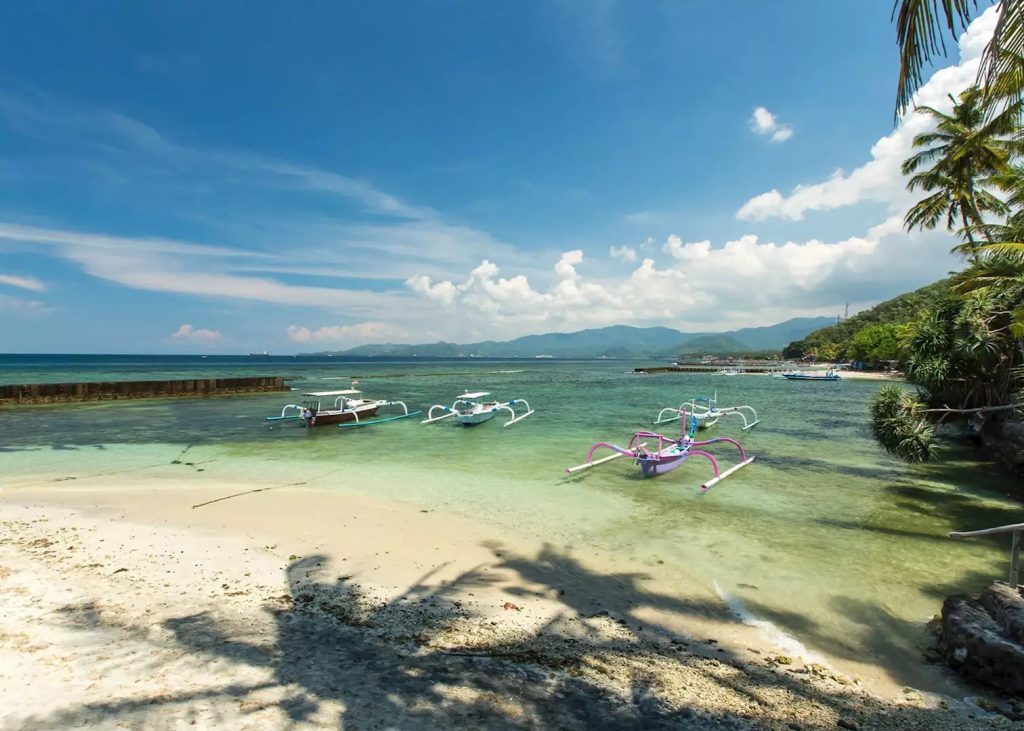 Uluwatu
Uluwatu is most famous for its ancient temple, but it is also well known as the home of some of Bali's most luxurious resorts and villas, which sit high atop its dramatic cliffs and enjoy unparalleled views out over the Indian Ocean. The area is only about a 15 minute drive from Jimbaran and is also close to a world class golf course.
Bingin Beach
This part of Bali is home to some of the island's most beautiful beaches, and Bingin Beach is no exception. It's not the easiest place to get to, as you have to climb down stairs that have been cut into the cliff face, but, when you get to the bottom you will find yourself looking out over a white beach and azure ocean. There are boutique hotels and villas, as well as few more affordable options. The relative difficulty in getting here means that it it not the first choice for day-trippers and the beach is unlikely to get overrun – it is popular with surfers though.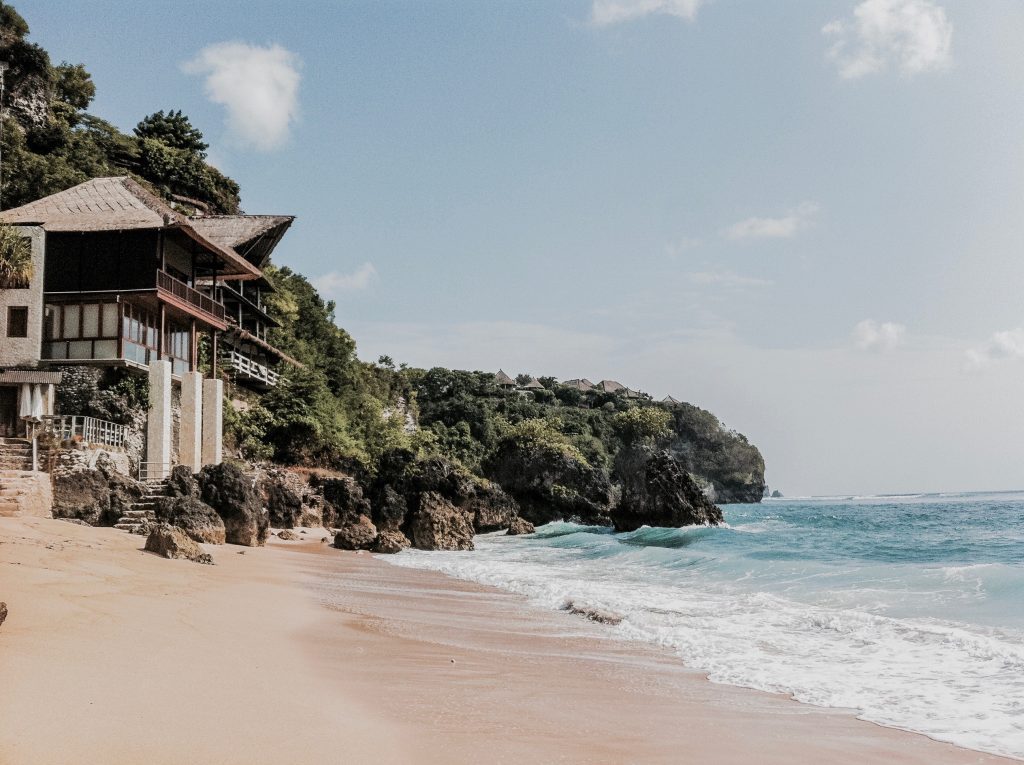 Nusa Dua
Ok, so this is a bit of an exception to much of the rest of the peninsula in that it was one of the first parts of Bali that was really developed for tourists. However, it was originally conceived as an area that would be separated off from the rest of the island and where visitors could enjoy a luxurious lifestyle before venturing out to explore. For this reason, a lot of people now find Nusa Dua to be a little sterile. There are wide clean streets, landscaped gardens and plenty of high end resorts, so, if that's your thing, you will have a beautiful holiday here, but, this is not really the place I would recommend for anyone looking to take a deep dive into Balinese culture.
Tanjung Benoa
Situated just outside the main Nusa Dua enclave, Tanjung Benoa is a great compromise for those who just want a relaxing family holiday whilst still enjoying a bit of local atmosphere. There are still plenty of expensive hotels, but there are also a few places that are more suited for those on a budget. The main road, Jalan Pratama, is full of bars restaurants, spas and souvenir stalls, it's no where near as crazy as some of the busier parts of the island, like Kuta, but you can usually find something going on.
To cap it off, there is an awesome golden sand beach that stretches for several kilometres. Its no good for surfing but you will find plenty of other watersports, such as parasailing and jet-skiing on offer.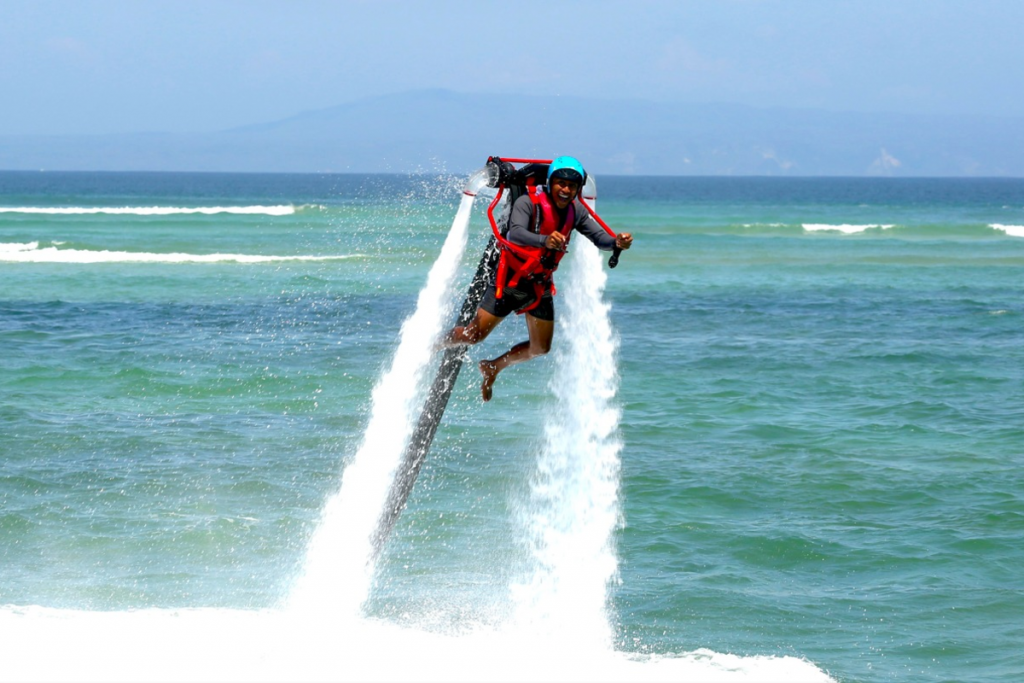 What to do?
Visit Uluwatu and see the Kecak dance
The temple of Uluwatu, otherwise known as Pura Luhur Uluwatu is one of the six most important temples in Bali. As befits such an important structure, it is perched high on the cliffs along one of the most the stunning parts of the Balinese coastline. The view down from the temple, to waves crashing on the rocks far below, is one of the iconic images of Bali and simply should not be missed.
As with all temples in Bali, visitors must wear a sarong and a sash when exploring Uluwatu, but don't worry, if you haven't brought your own, these can be rented upon arrival.
The best time of day of day to get there is a little before sunset. Give yourself an hour or so to wander along the temple paths before enjoying the sun going down over the Indian Ocean. Look out for monkeys though! Do not wear anything shiny (including glasses or jewellery) and be super careful of your camera unless you are planning on offering them as a donation to the local monkey troop.
At about 6pm, head to the little amphitheatre, which lies just adjacent to the main temple and take in the Kecak dance. This is a traditional dance that lasts about an hour, is thoroughly entertaining, and ends in a dramatic fiery inferno!
Eat seafood at Jimbaran
You can't write about this part of Bali without mentioning the seafood at Jimbaran. A whole series of cafes line Jimbaran beach. It's a bit hard to recommend a specific one as they are all in competition with one another, serving similar menus at similar prices. Just stroll along the beach and choose which ever one takes your fancy. The best time of day is sunset, but be warned, this is a popular activity so it can get a little crowed. You are guaranteed some of the best seafood around and a perfect view out over the water.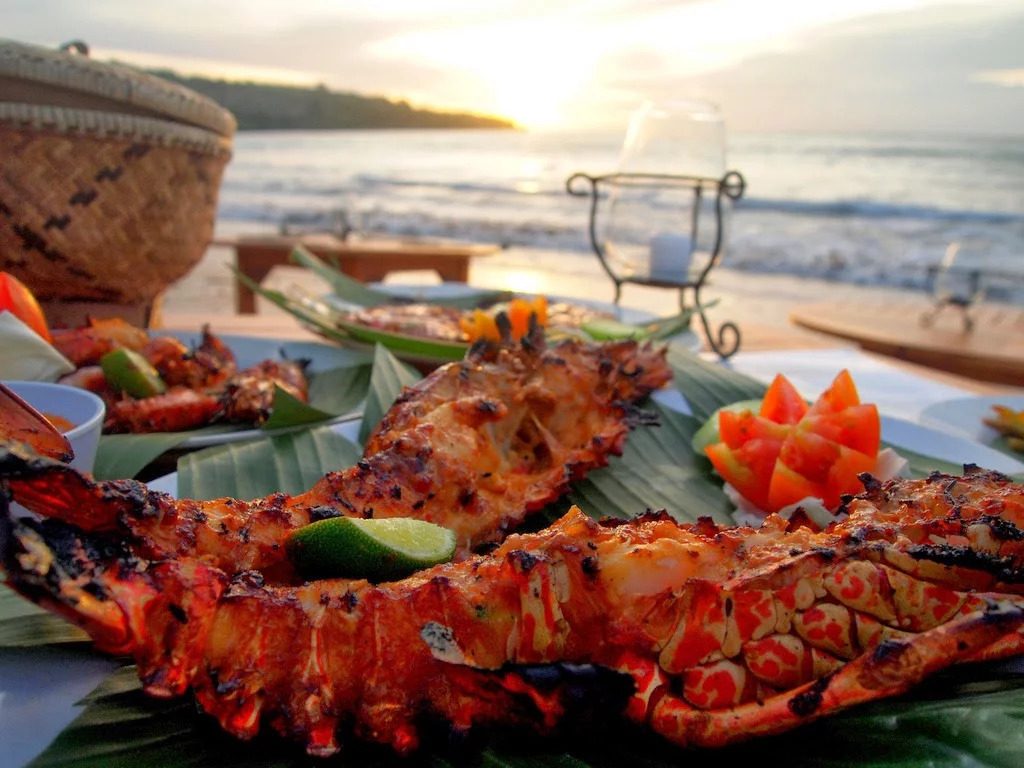 Enjoy a drink at the Rock Bar
Sip on a cocktail at the Ayana resort's glamorous, and world famous, Rock Bar whilst enjoying an unspoiled view of the ocean. If you are feeling a little peckish, you can sample some delicious tapas and, if you want to make a night of it, then stick around to catch a set from an international DJ.
Be forewarned, there is a smart dress code here – so leave the Bintang shirt at home!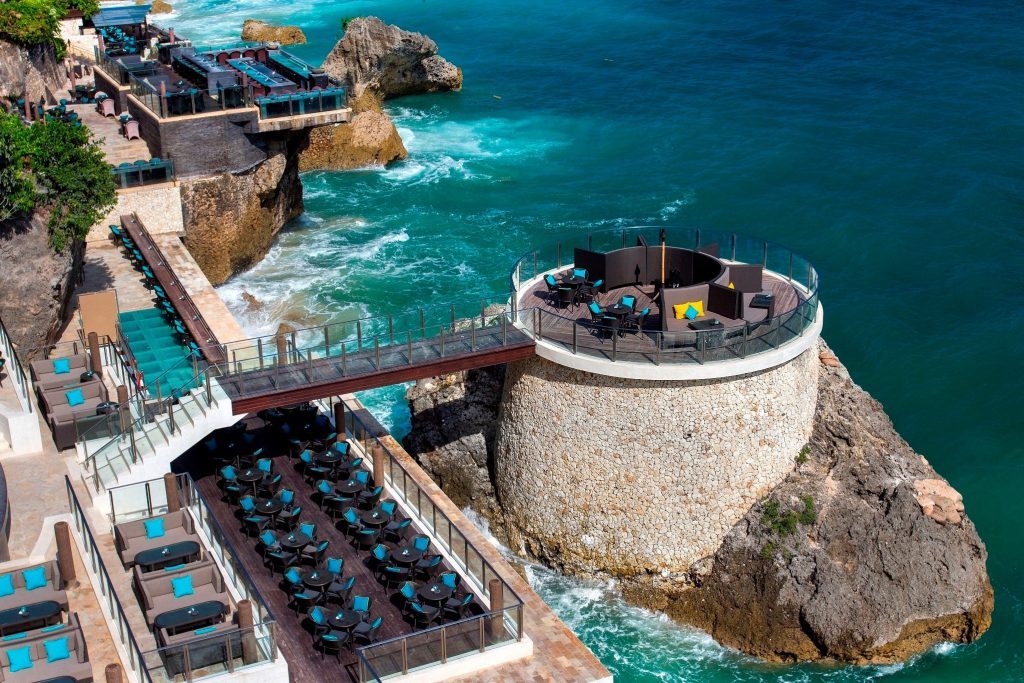 Go Dolphin spotting
This one involves an early start (so probably best to go easy on the cocktails the night before!) but trust me it is well worth it. Bali Hai Cruises runs a daily dolphin spotting tour that departs from Benoa Harbour every morning.
Strangely this is not a very well known experience, even a lot of locals do not seem to be aware that there are dolphins off the coast of southern Bali. Much more famous are the dolphin tours from Lovina in the north. From personal experience though, I can tell you the Bali Hai tour is by far the more fun option and we also saw way more dolphins. Tours take about two hours and are an adrenaline filled way to start your day as the vessel of choice is a speedy ocean going raft (this was built in New Zealand and has an excellent safety record). You'll get taken round the Bukit Peninsula, and get to see this amazing coastline from an entirely different perspective, before heading out to sea just off the coast from Uluwatu. Bali Hai guarantees about a 90% chance of finding dolphins and, if you don't get lucky on your first voyage, they will book you in for another tour at no extra cost.
I should mention though that this trip is not for everyone. Small children, the elderly, or anyone with a health condition, such as a bad back or a heart problem, should probably think twice before heading out as it is a fast boat and, when the sea is rough, it can be very bumpy.
Go to the beach
As stated above, the Bukit Peninsula is home to some of Bali's most beautiful beaches (and trust me, Bali has a lot of beautiful beaches!), so make the most of them during your time here. Many of them, such as Padang Padang, Balangan and Suluban are great for surfers, but all of them are great for whiling away a few hours (or days!) Basking in the sun and enjoying Bali's tropical scenery.